News
---
Published: 18/10/2021
News Of Heberdomaine: Shared or non-shared hosting?
You are an e-merchant or future e-merchant and the question you usually ask yourself: do I host my e-commerce site on shared or not?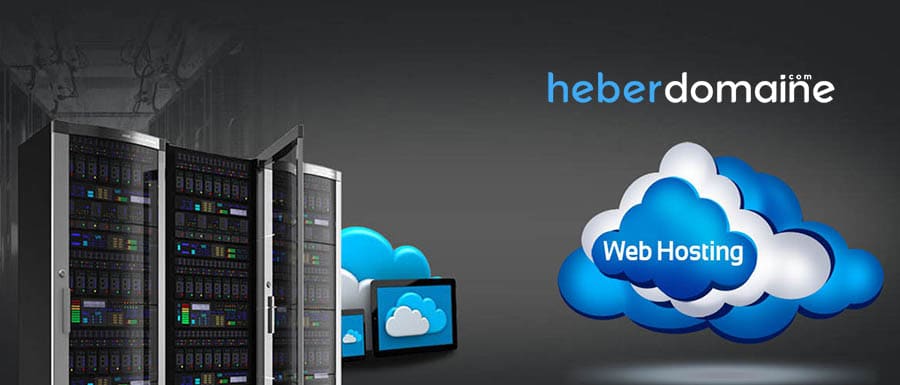 Definition of Shared Hosting

Shared web hosting is offered by all the hosts worthy of the name today.
This is an offer where you are assigned space on servers shared with other customers to put your website online. You order your space, you receive your identifiers and you can put your site online. The rest is all handled by the host. This type of accommodation is the most widespread today.

The pros and cons

Let's start with the benefits. It is inexpensive and quickly usable.
You don't have to manage anything in particular and generally this meets your needs when you set up your first e-commerce site.
Some hosts even offer you to install your CMS directly to save even more time, such as:
WordPress, WooCommerce or Prestashop.
Simple to use and administer, shared is the starting web offer, it must be recognized.
Now on to the cons. As explained in the definition, you have space on servers shared with other customers…
So in practice, you are doing collocation!
So yes, it is well protected and partitioned, but you share something. Your colloquium is stolen, indirectly your business is stolen too.
Technically, your web conference is hacked, potentially you too...
At least you feel it right away. You need more performance, more features or more advanced backup, it starts to get complicated because the offers are not made for that.
More importantly, if it breaks down, you have no guaranteed recovery time or money back for the inconvenience.

Price / objectives / risks ratio

Take into account the cost of your accommodation and put in front of your objectives as well as the risks. Explanation :

- Objectives: what do you want to do with your e-commerce site?
Is it a business supplement?
How much will this represent as a percentage of turnover or direct visits to my store?
Depending on the answers, you will already know what is the importance of your e-commerce site and especially the dependence that you will have.
- Risks: if my site is unavailable, what does this mean for my activity? How much turnover will I lose and especially in how long?
- And suddenly the cost of your accommodation. Depending on your goals and your risks, you will know which hosting to choose.
Which accommodation to choose then?
If shared hosting is right for you, you have X choices in terms of hosting type and hosts.
If shared hosting is undersized or not suitable, you have two options:

- Either you are technical and therefore you can manage with the other more qualitative services at the hosts: Dedicated servers, VPS, virtual instances... you have choice and quality in front.
- Either you don't know much about it and at that point, rely on service providers who will be able to advise you and offer you the best solution for your needs. And you'll see it's not as expensive as you think.

Conclusion

Shared, yes, but be careful. It is very good for the showcase site or small e-commerce sites.
As soon as you start to have a real strategy and goals for your site, think carefully about your hosting.
Do you also need to host your website?
See our accommodation offers.
Contact Support Ticket
Submit a support ticket and we will get back to you.