News
---
Published: 23/02/2021
News Of Heberdomaine: How to control your e-reputation?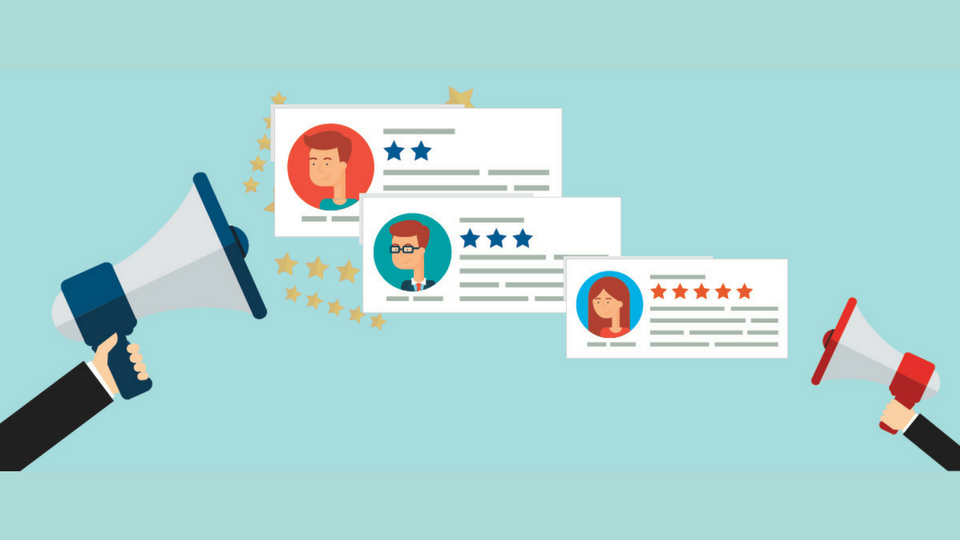 The e-reputation of a brand (or of a company) has become an inseparable axis of the brand.
Indeed, with the importance of digital and the often indispensable presence of companies on the web, e-reputation has taken a prominent place in marketing and sales strategies.
If the web has something to do with it, it is basically only the broadcasting interface allowing any actor to expose themselves.
The impact of digital took on its full meaning and grew with the contribution of the public from the dawn of the 2000s, with what we commonly called web 2.0.
It is thanks to this turning point in digital uses that brands have understood the power of the public, regardless of the advertising devices they could use.
The perception of the brand is therefore no longer dependent on what companies want to show or on classic word-of-mouth.
It is now driven by a greater force: Internet users.

1. Control your brand image

Even if your e-reputation is in the hands of Internet users, the meaning that you give to your image is the source. I
no point in cheating or trying to give a fake image. Internet users are not fooled and know very well how to recognize the merits of a brand.
To build a good brand image, it is necessary to visualize the goal you want to achieve through the fundamentals that define your brand:

What is your personality?
What are your values?
What is your message ?
What are your promises?
What is your story ?

Build your brand image based on these elements in order to understand who you are, what you have to offer, why you want to offer it and under what conditions.
Mastering your brand image also means knowing yourself perfectly to apply your fundamentals and convey the right messages.
Mastering your brand image also means knowing your audience:

Who are your potential buyers?
What are their expectations and values?

A brand image should be clear and consistent. A visual identity and an editorial charter make it possible to concretize the brand image, to transcribe it and to enforce it internally.

2. Work on your employer brand

Employees are among the audiences with the most impact on a brand's reputation, and therefore they have a snowball effect on their e-reputation.
The employees of a company live the brand within it.
They are spectators and actors of all the actions of the company.
A good employer brand often encourages the public to become a customer, and for good reason, when we consume from a brand with good values ​​and a good employer brand, we have the feeling of doing a good deed by contributing to the well-being of others.
Another hypothesis is to think that consuming from an ethical and responsible brand, which also has a good image, improves consumers' self-esteem.
The more a brand accumulates good points, the more it will convert an audience and retain its customers. Why ? Simply because consumers identify with the brand.
The same is true for company employees. Employees need to recognize themselves in the values ​​of a company and share a common goal with their colleagues, thanks to the brand
It goes without saying that for an employer brand to be good, it must correspond to the expectations of employees and meet at least their primary needs.
Which means that recruitment must also go in this direction: that is to say, find employees who have the same vision as the brand, so that there is no divide.
There is no standard method or good practices to give to build the perfect employer brand, because the brands are different from each other, and so are the employees.

3. Monitor your online presence

Once your e-reputation is in place, monitoring what is written and relayed online is important.
It is not possible to control and modify what is said about you, but you will learn a lot by noticing the comments that are made.
On the one hand, you will be able to process and respond to feedback, whether positive or negative, but also implement improvements following negative reviews or reinforce your positive practices.
For your communication and marketing, it can also be beneficial to highlight positive comments about your brand.
To monitor your online reputation, you should analyze the different channels: external sites, forums, comments on Google, social networks and comments on your own site.
You can provide a dashboard with specific KPIs and entrust the monitoring mission to a competent person.
SEMrush has a specific tool to process backlinks. It allows you to view and extract all the links to your site, i.e. to know the sites that refer to you. Going deeper into your analysis, you can see anchor texts, referring domains, pages on your site that are being referenced, your competitors, and more.
All of these elements define your authority on the web, with a KPI called Authority score, thanks to which we can assess the quality of our incoming links.

4. Plan an action plan in case of negative content

What to do in case of negative content about your brand on the web?
It is necessary to respond to all feedback from Internet users in order to confirm your interest in your audience and your sensitivity to their customer experience or their user experience. The ostrich method would only do your brand a disservice, because it would make it appear as a haughty institution, which does not value its audience or which does not control its market.
Indulgence, empathy and diplomacy are all qualities that are appreciated by consumers (after all, an admitted fault is half forgiven).
Nevertheless, it can be difficult to respond to certain negative comments.
This is understandable as the brand is exposed to strong judgment, which may be out of step with the desired objective.
In addition, it may happen that the comments made are not always correct.
Having an action plan in case of negative content helps to prepare and have a solid customer experience policy.
A brand must know how to respond to any comment, whatever it may be, with appropriate treatment depending on the channel and the nature of the message.
Finally, know how to protect yourself from a communication point of view, but also from a legal point of view (in the event of defamation, for compliance with GDPR measures, as well as in terms of security).

5. Have a solid SEO strategy

We have seen in the previous parts of this article that it is not possible to control your e-reputation 100%, to modify it or to go against the current of the public, but this does not mean that that one must submit to it or content oneself with being a spectator. In addition to prevention or treatment measures, it is important to create a strong SEO strategy to occupy the top positions on the search terms that matter to you.
This will not allow you to fully control your brand's e-reputation, but by working on quality editorial content presenting the brand and its services, you will initially be able to position yourself on the associated terms.
Finally, equipping yourself with an opinion solution can be wise when you have a good e-reputation, because they are generally very well referenced on the terms "brand opinion", which also allows you to collect many information.
Also beware of opinions left on Google My Business, where sites with the same influence in the same sector are put in competition. Thus, a company that has received numerous and positive reviews will be favored.
Do you also need more visibility on the web? Check out our digital marketing offers.
Contact Support Ticket
Submit a support ticket and we will get back to you.